UMI-1 USB Measurement Interface
You've spent hours—maybe even days or weeks—planning and installing your system. Don't leave the final performance to chance. Tuning by ear is often a frustrating process of turning dials and moving sliders in your DSP only to decide that what you've just done stinks.
Stop guessing!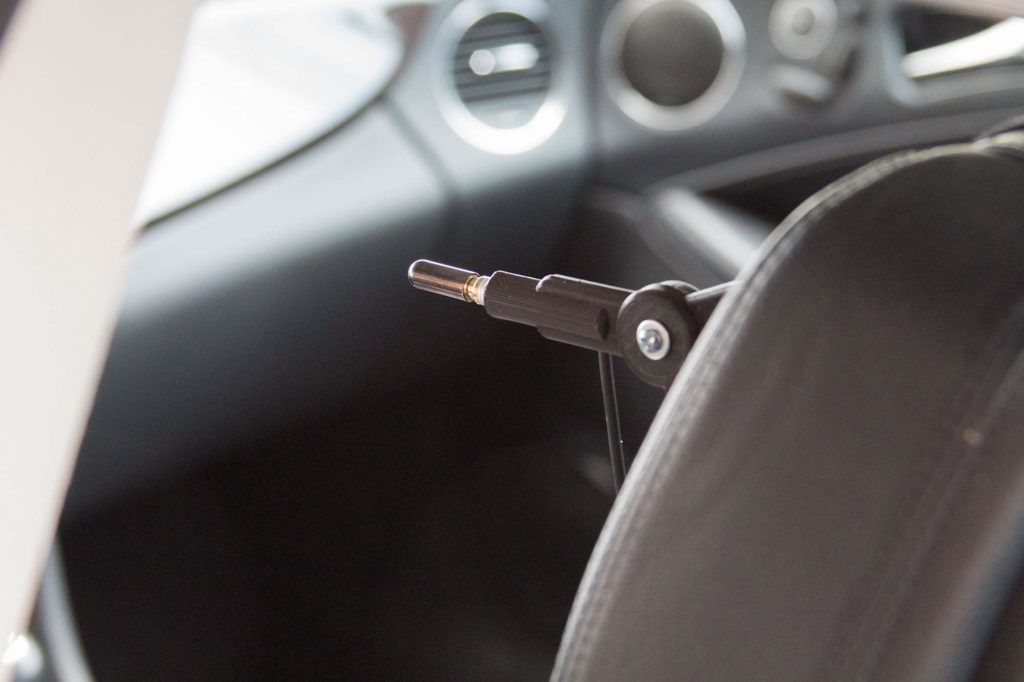 Audiofrog's new USB Measurement Interface is a complete microphone kit designed to work with most PCs, Macs and tablets that include a USB port.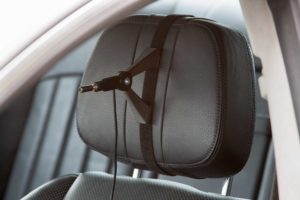 The UMI-1 is suitable for use with most acoustic measurement and analysis software including Room EQ Wizard (REW), True RTA, Holm Impulse, ARTA and others.
real time
frequency response
measurement and analysis
The adjustable microphone stand is designed to mount easily to the car's headrest using a Velcro® strap and places the microphone in the ideal location for real time frequency response measurement and analysis.
The TM-1 omnidirectional microphone provides response from 20 Hz to 20 kHz. 
A separate calibration file for each serialized microphone is available from Audiofrog.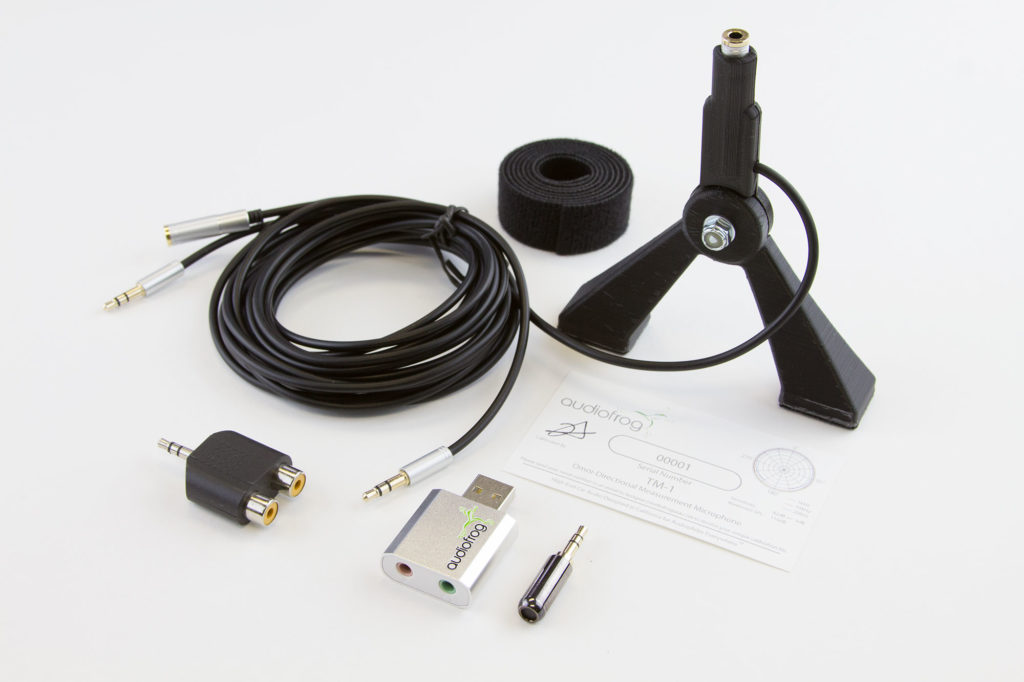 Audiofrog UMI-1 Kit includes:
6 mm Omnidirectional Measurement Microphone with Calibration File
USB Sound Card with Mic Input and Stereo Line Output
Microphone Stand with Integrated Extension Cable
3.5mm Stereo to RCA Adapter
3.5mm Male to Male Adapter
Velcro Headrest Strap
Extension Cable
Carrying Case
Test CD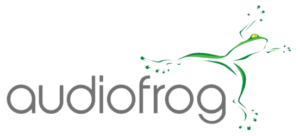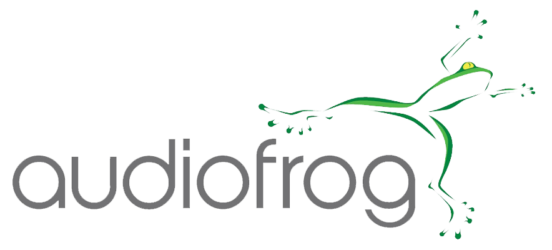 Download detailed and straightforward instructions for setting up Room EQ Wizard and True RTA for use with the UMI-1. You'll also find target curves for each analyzer that will help you with the equalization process that are  important for making your system perform its best. Finally, the Liner Notes for the Tuning CD will help you use the test tracks that have been carefully designed and chosen to help you hear what your system should do when it's tuned correctly.
Download
To view any of the files:
Right click on the link
Choose "Open link in new tab"
To download any of the files:
Right click on the link
Choose "Save link as"
You will be prompted to save the link to a location on your computer
Choose the location and click "save".